Geographically located at latitude 43º 39.198′ N and longitude 007º 21.130′ W, 0.6 nautical miles south of Cape Burela, it is one of the ports with the longest fishing tradition and the greatest movement of catches in the entire northern peninsula. As a commercial port, it is characterized by the movement of solid bulk cargo and wood. In 2010, expansion works were carried out on the north dock, providing it with a larger mooring line and draft, as well as a larger surface area in the commercial esplanade.
Length: Up to 120 meters without tugboat in favorable weather conditions.
Our services at Burela Port
With more than 60 years of experience as port operators and ship agents, we offer you all the services you may require upon your arrival at the port of Burela. We have warehouses, machinery and the necessary experience and know-how to offer you the coverage you need in maritime transport.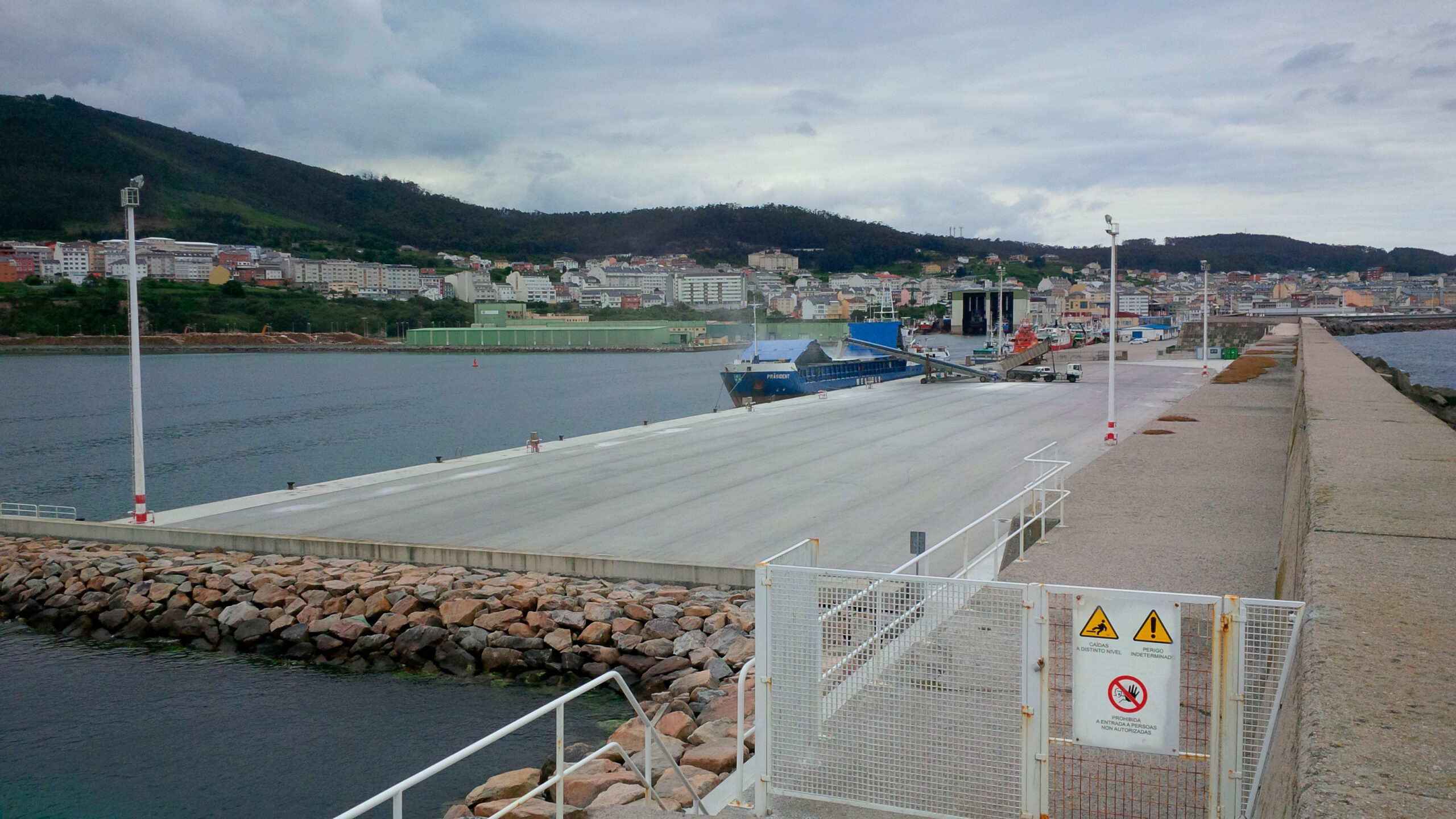 Fresh water supply to ships
Port Facilities and Security Services based on international ISPS code compliance
MARPOL waste management service
The nearest airports are:
Avilés (Asturias): 140 km (aprox. 1 hour & 30 mins by car)
A Coruña: 160 km (1 hour & 45 mins by car) (Airport for crew relief subject to VISA through the Border Police in Ferrol)
Santiago de Compostela: 190 km (aprox. 2 hours by car)